"First comes love, then comes marriage, then comes baby in the baby carriage." Not for everyone. No one needs a playground song to tell them what to do, or when!
Here are 7 brides that dressed for two on their special day:
1. Three's Company: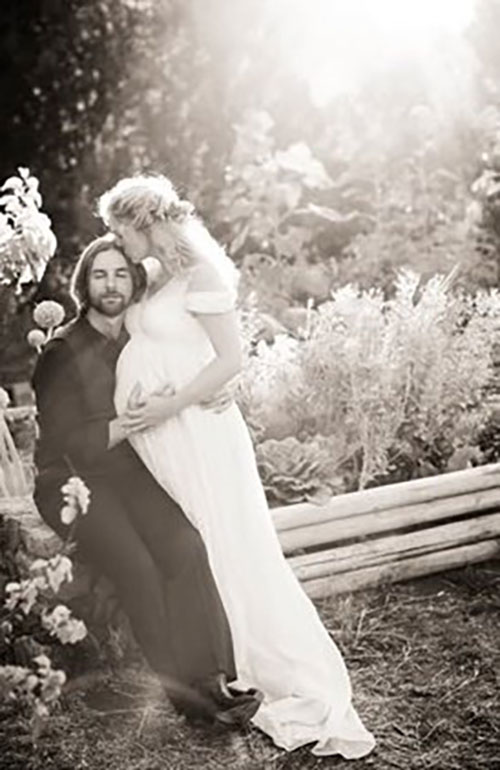 From the garland on her wavy hair to the whimsical sleeves of her dress, this bride is the ethereal earth mother of our dreams.
2. Hello in There!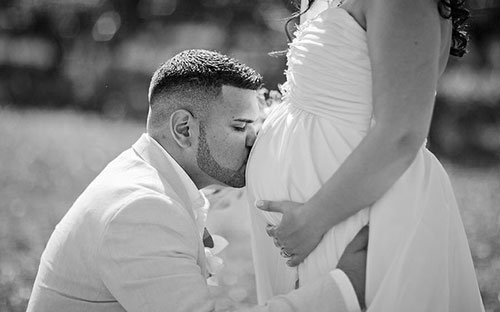 That's one way to kiss the bride...
3. Back to the Future!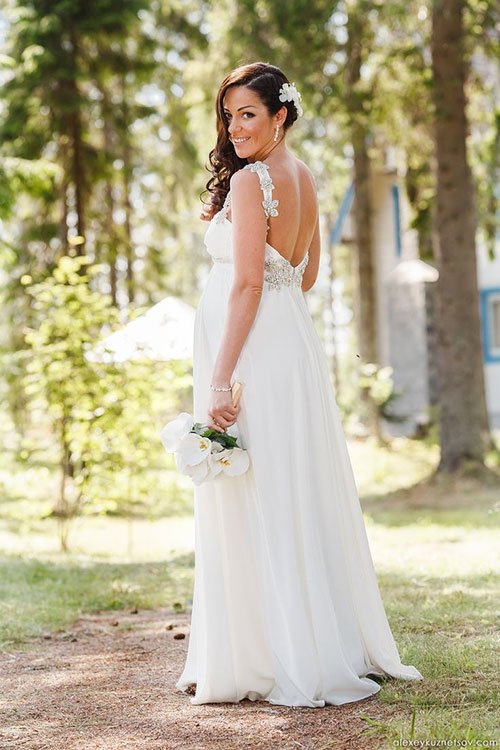 This stunning gown is all about showing off the back. (And something tells us those straps are easily adjusted in case of sudden bust growth.)
4. Like a Glove!
Why hide your pregnancy behind ten layers of fabric when you can flaunt it in a dress that's designed to hug (every) curve?
5. Bow Down!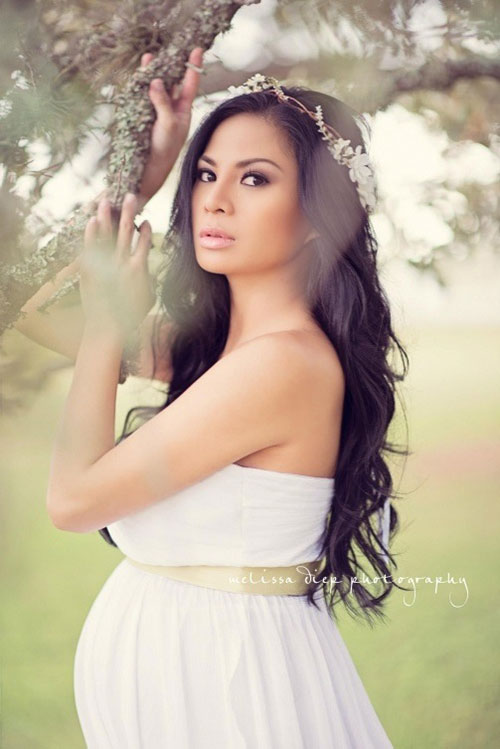 The judges' scores are in! Use of belt to cinch waist and highlight your blossoming figure? Gorgeous, flowing locks? A face that says "My baby is going to be president one day, whether I'm having a boy or a girl?" 11 out of 10!
6. Stunning Silhouette: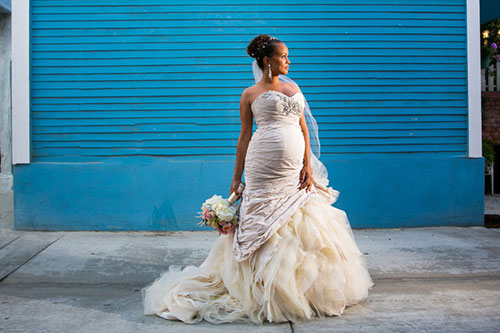 This bride looks like a heavenly cloud...
7. Vintage Meets Modern!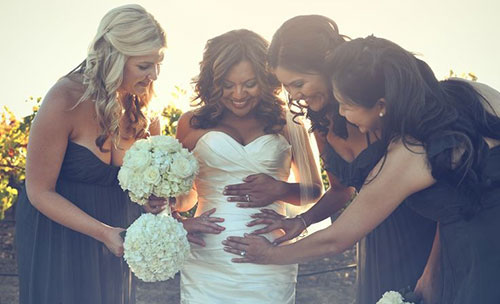 The tailoring, the veil, the photo at magic hour ... It's all great.... but it's nothing compared to the bride's best accessory, her friends. After all, it takes a village!
Never let anyone tell you the order in which you're supposed to do things (unless you're making a pizza or operating heavy machinery).
Photo Cred: