You may not want to marry an axe murderer, but would you get married in a house made famous by one?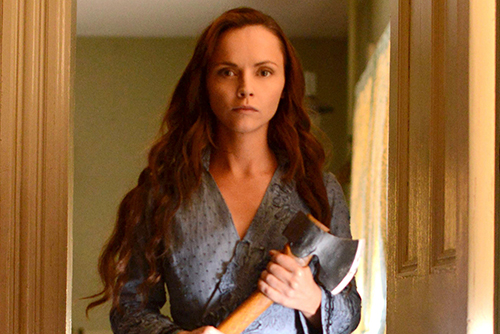 In 1892, Lizzie Borden was accused of murdering her father and stepmother by hacking them up with an axe. After a lengthy and controversial trial, she was acquitted of the murders and became an international star.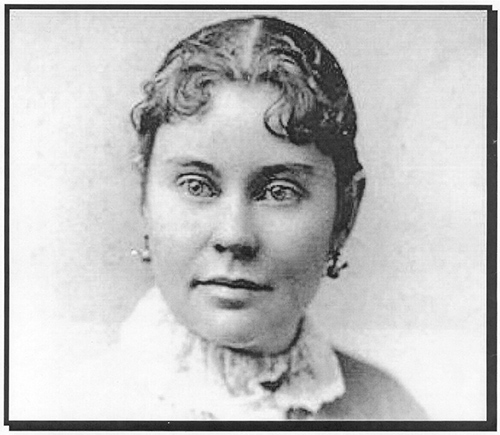 Today, the Lizzie Borden murder house is a popular (and haunted) bed and breakfast located about 50 miles south of Boston.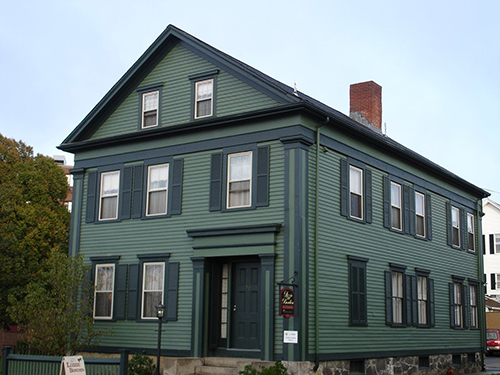 While the B&B has been in operation for more than 20 years, in 2003 the whole place was restored to its Victorian splendor.
Now horror buffs can recreate the murders on a historically accurate couch: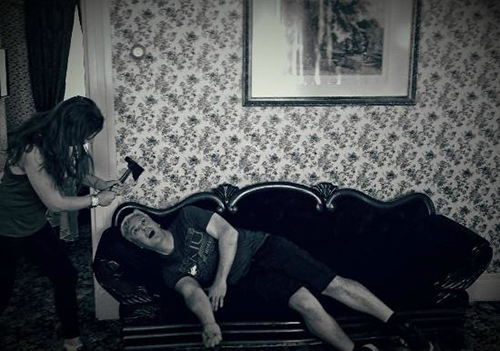 Most guests are too scared to make it through the night. There have been tons of reported ghost sightings, including a Victorian lady who likes to sit on the foot of the bed in Lizzie's old room.
One fearless couple decided to brave the ghosts and actually get married in the Bed and Breakfast: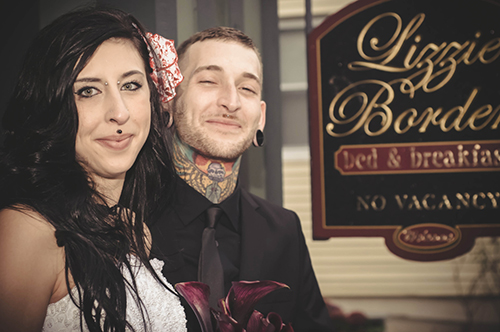 Curators of the Lizzie Borden house have a little fun at the expense of the home's gruesome history, and encouraged this couple to do the same: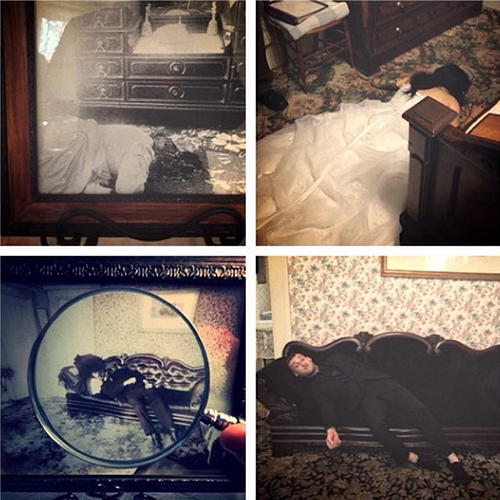 Do you think they cut the cake in this adorably haunted sitting room?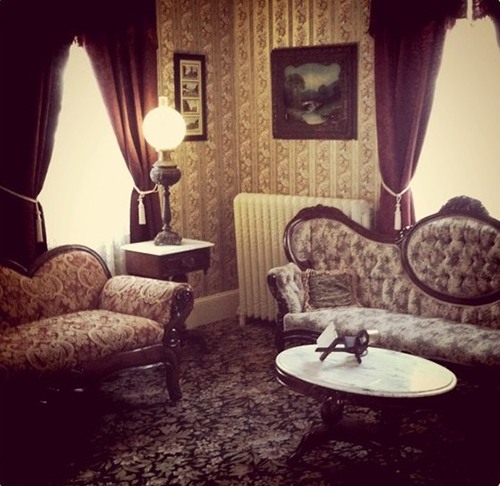 Or maybe they hired these local Victorian reenactors to walk down the aisle with them. Spooky!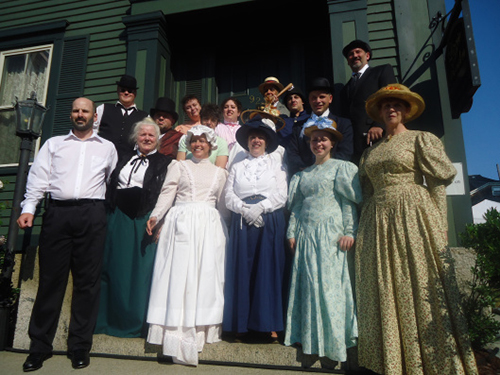 If you're suddenly possessed to have a wedding at the Lizzie Borden B&B, the house is available for rent for $1,500 per night.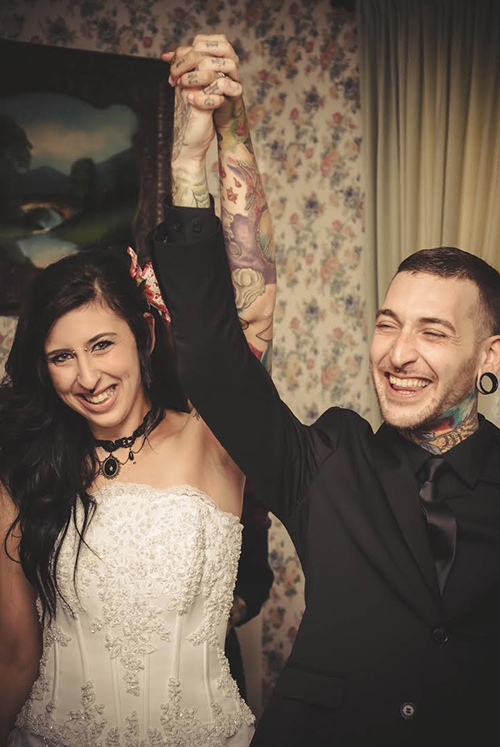 Cheers to the happy, and extremely brave couple! May you never lose your heads!
Photo Attributions: