While you may think a groom's boutonniere is just another opportunity to match something to your bouquet, some stylish guys may actually want to use this fashionable detail as a way to express themselves—or their love for you!
Here are 11 innovative wedding boutonnieres that are so much more than leftover flowers:
1. Love Song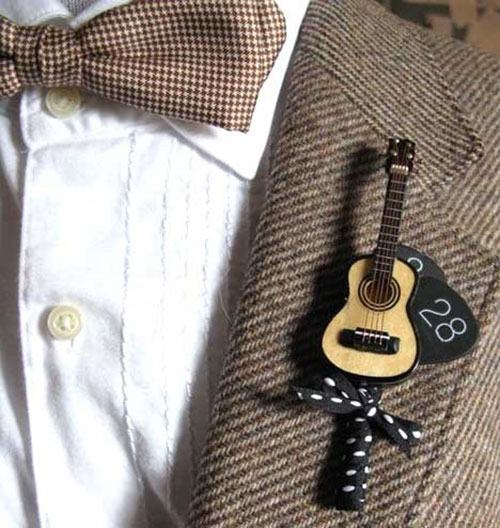 This boutonniere certainly strikes a chord.
2. Unlocked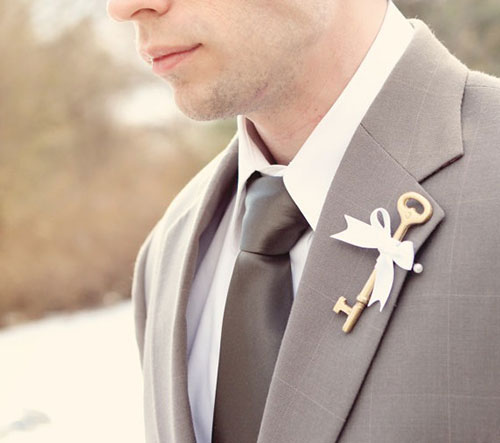 He's got the key to your heart... and maybe the key to your chastity belt?
3. Full Hand, Full Heart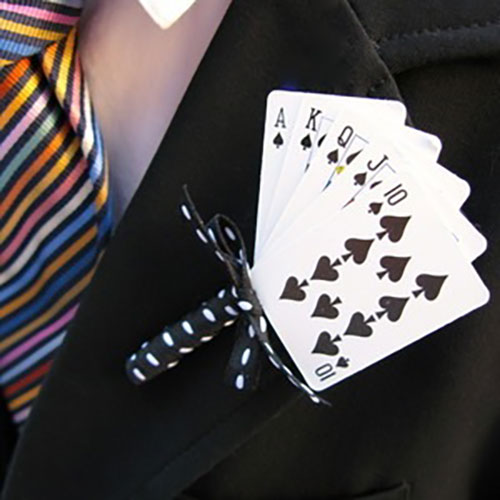 Isn't it nice to have met someone who'll show you all their cards?
4. Sheriff of Your Heart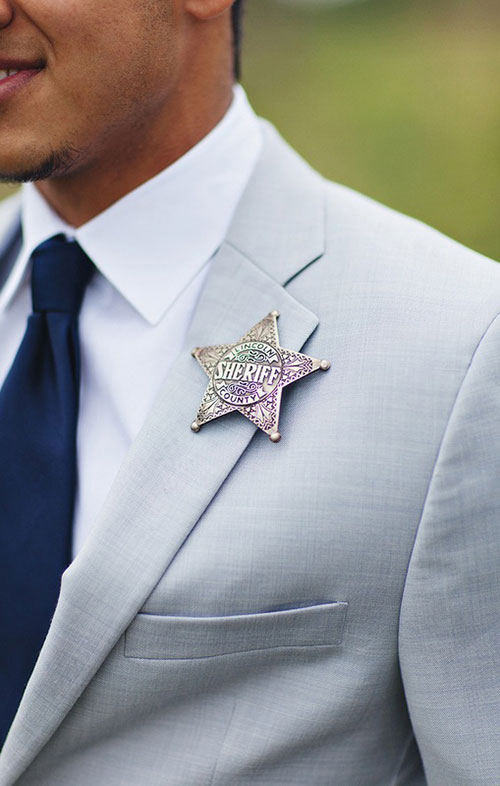 Because he finds the bride so arresting.
5. Musical Marriage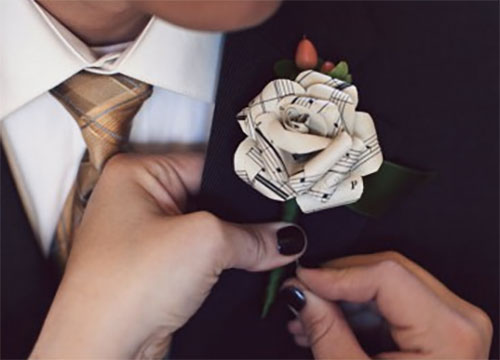 This flower only blooms in the back of a Sam Goody store.
6. May the Force Be With You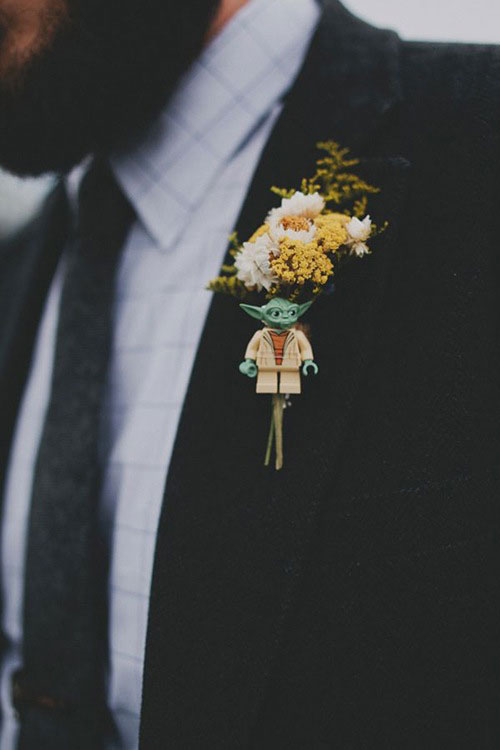 Even grownups need some Lego support on their special day.
7. Take the Bait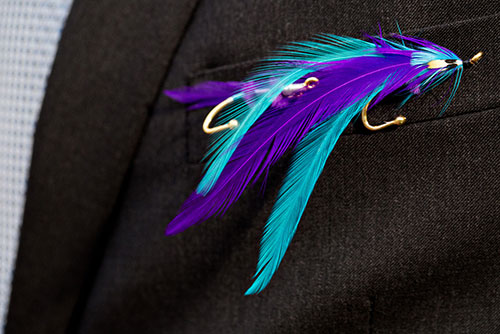 He's fallen in love—hook, line, and sinker.
8. Picture Perfect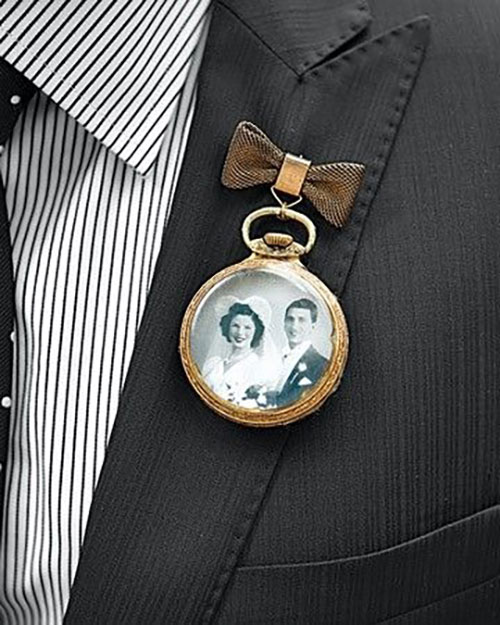 This photographic boutonniere is a lovely way to make sure the right people are with you as you walk down the aisle.
9. Shotgun Wedding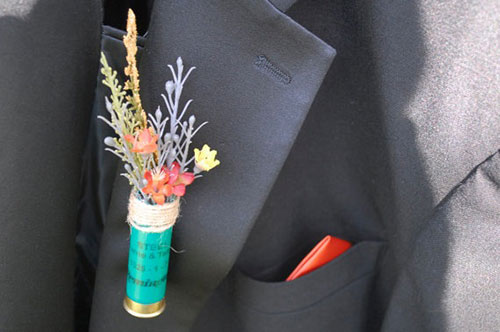 This boutonniere, made out of an actual gun shell will inspire everyone to start howling Billy Idol's "White Wedding."
10. Simply Succulent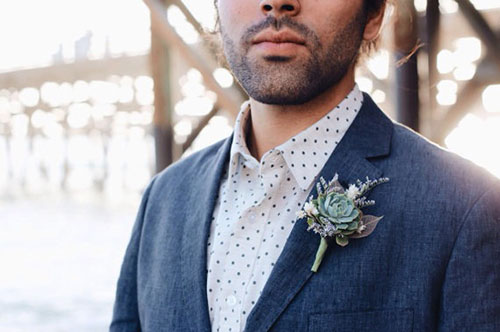 Succulents are certainly the manliest kind of floral-looking plant.
11. Make Love to the Camera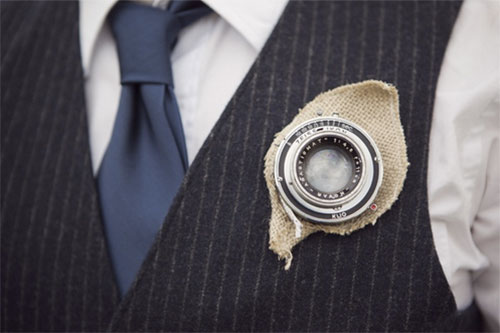 Standing across from your groom, this camera lens is pointed only at you.
There's a whole world of clever boutonniere options that go beyond the traditional single flower and baby's breath combination. For the groom with a lot of personality, these boutonnieres are the perfect way to express it on his wedding day.
Photo Attributions: