Back in the day, she walked five miles in the snow to get to her own wedding. A lot has changed since then, and your grandmother is ready to get with the times! You'd better fasten your garters, because granny's the flower girl and she's ready to party like it's 1949!
We've found 7 adorable ladies who served as flower girl for their favorite granddaughters:
1. Your granny fits in perfectly with your bridal party! After all, it's all about the ladies you love most.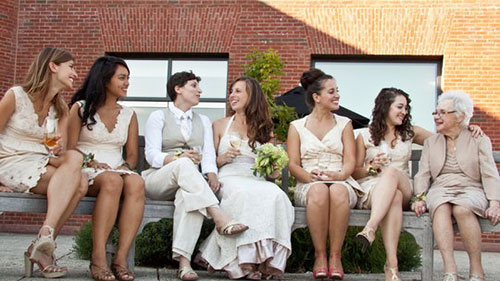 2. From the look of that toss, she used to play pitcher in the Women's All American League!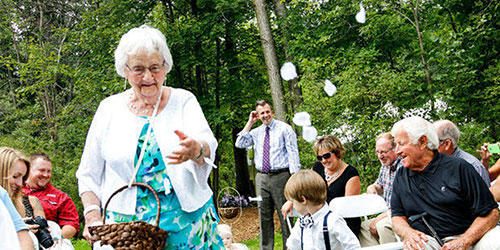 3. Here comes Double Trouble: two grandmas ready to take the aisle by storm!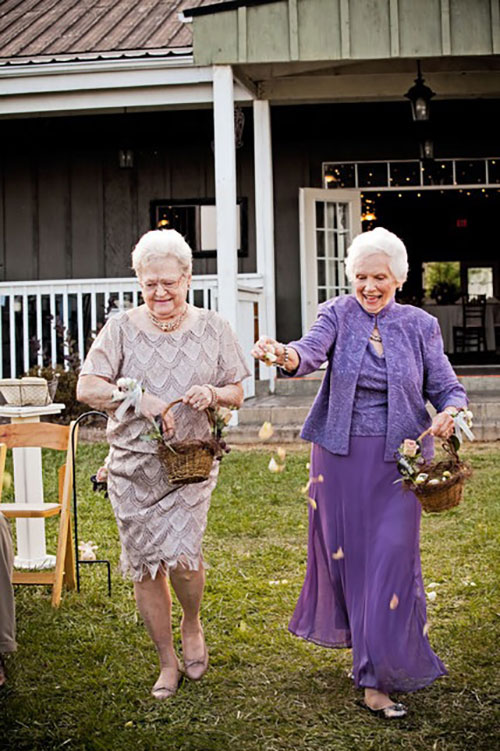 4. Arm-in-arm, these OG feminists help a sister out down the aisle. (And those polka dots are precious!)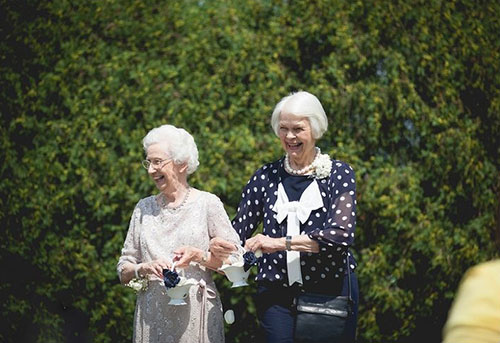 5. With a big smile like that, you can forgive the fact that she confused a coffee mug for her flower basket.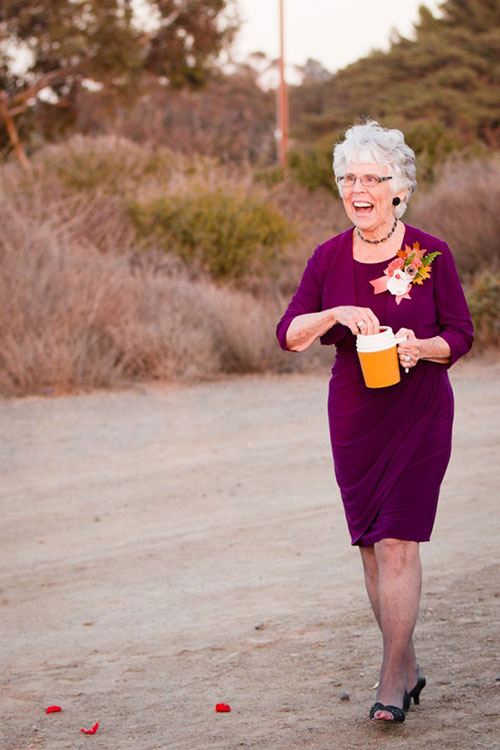 6. Every flower petal that she perfectly throws represents a year of her life that you can learn from.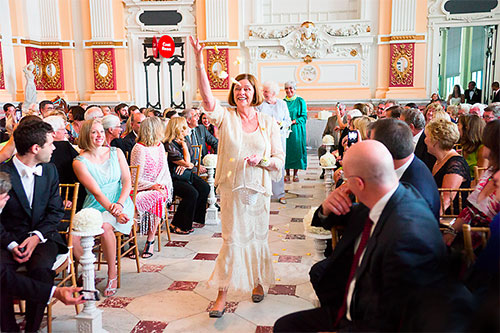 7. The fellas love her! They'll be doing the fox-trot in no time!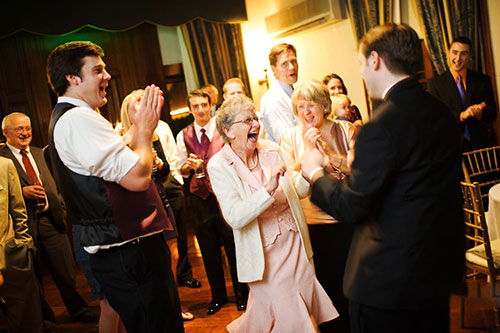 Age is just a number – so have the time of your life with your grandma! Hopefully when you're her age, you'll be twerking down the aisle circa 2014, flower petals flying every which way.
Photo Attributions: