Choosing your wedding cake is a big decision. It's the only thing guests really care about (aside from the open bar and exchange of nuptials). So you'd better pick something good.
On the other hand, the only thing you really care about is the dress! It's your one day to look like a princess, so you've got to pick a gown that makes you look divine!
If only there was a way to make cake shopping as thrilling as dress shopping!
Well, luckily for you, you can combine the best of both worlds with a cake that actually looks like a dress!
If TLC ever created a crossover episode of Say Yes to the Dress and Cake Boss, this is what it would look like:
1. Fondant Fusion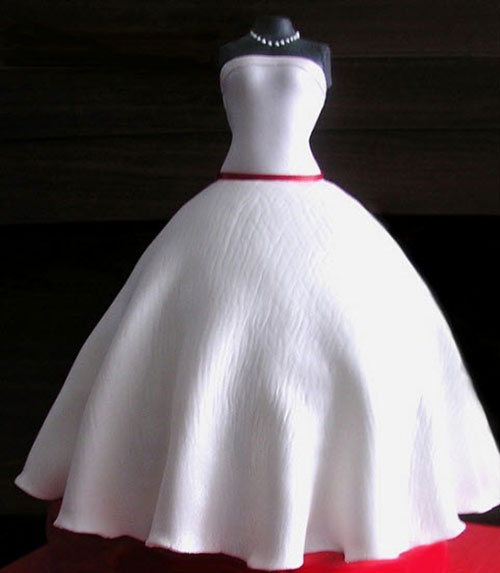 Image Source: Frugal Cafe
This caked looked really good... until we watched Mannequin last night.
2. Frills and Frosting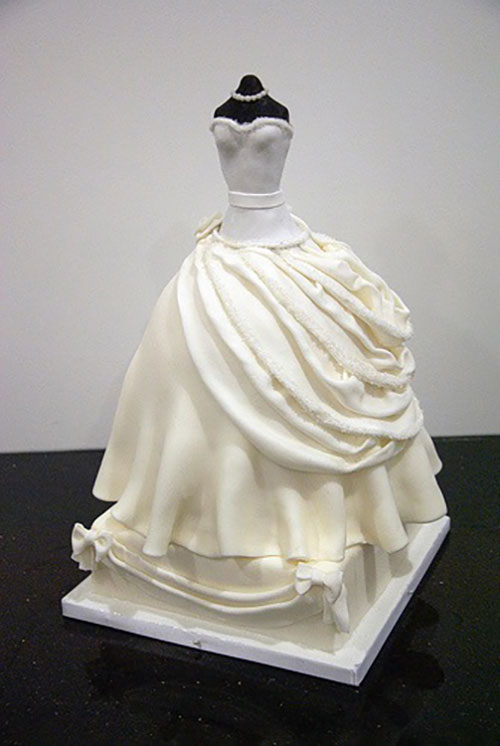 Image Source: Flickr
This dress shows what your waistline would look like if you hadn't gone to all those cake tastings.
3. Off With Your Head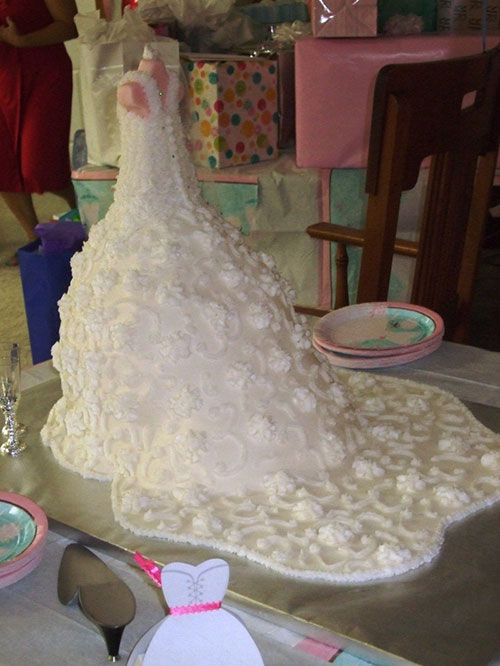 Image Source: Custom Cakes by Rose
Someone got a little snacky on the ride over.
And don't step on the train, unless you want a CAKE TRAIN situation:
Gif Source: Giphy
4. Life Sized Lace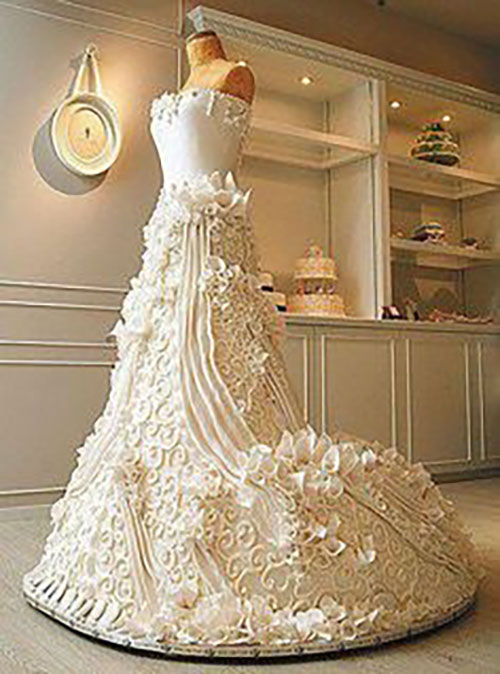 Image Source: Pinimg
Remember how fun it was playing with Life-Sized Barbies? Now you can have your cake and eat it to with this life-sized wedding dress cake. It's so realistic you could walk up to the salesperson and ask to try this cake on!
The only thing crazier would be if you could actually wear the OH MY GOD—
5. Full-Bodied Cake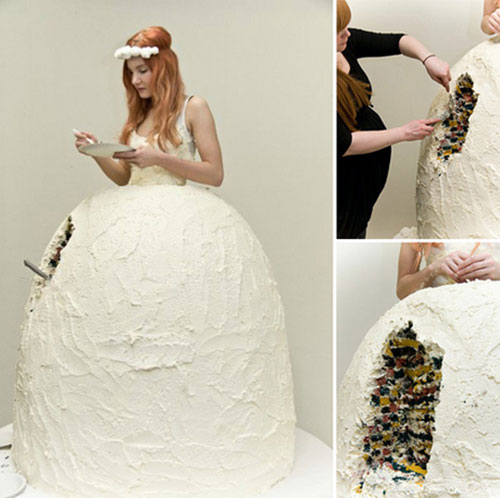 Image Source: Urban Outfitters
WE HAVE SEEN THE LIGHT AND THE LIGHT IS A REAL DRESS MADE OUT OF CAKE.
Now that you've seen this bizarre new trend, are you ready to commit to a cake/dress combination?